Ed Sheeran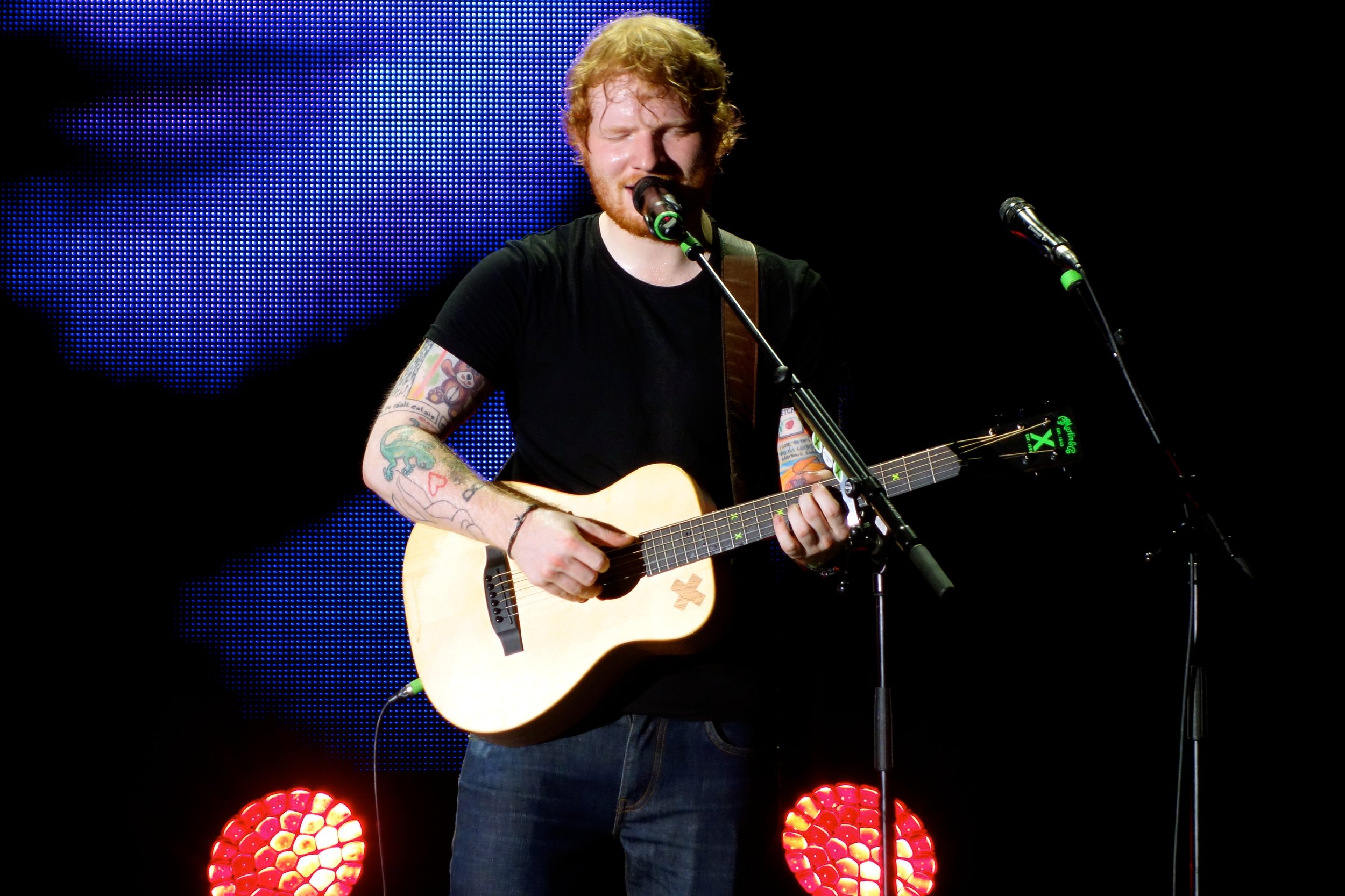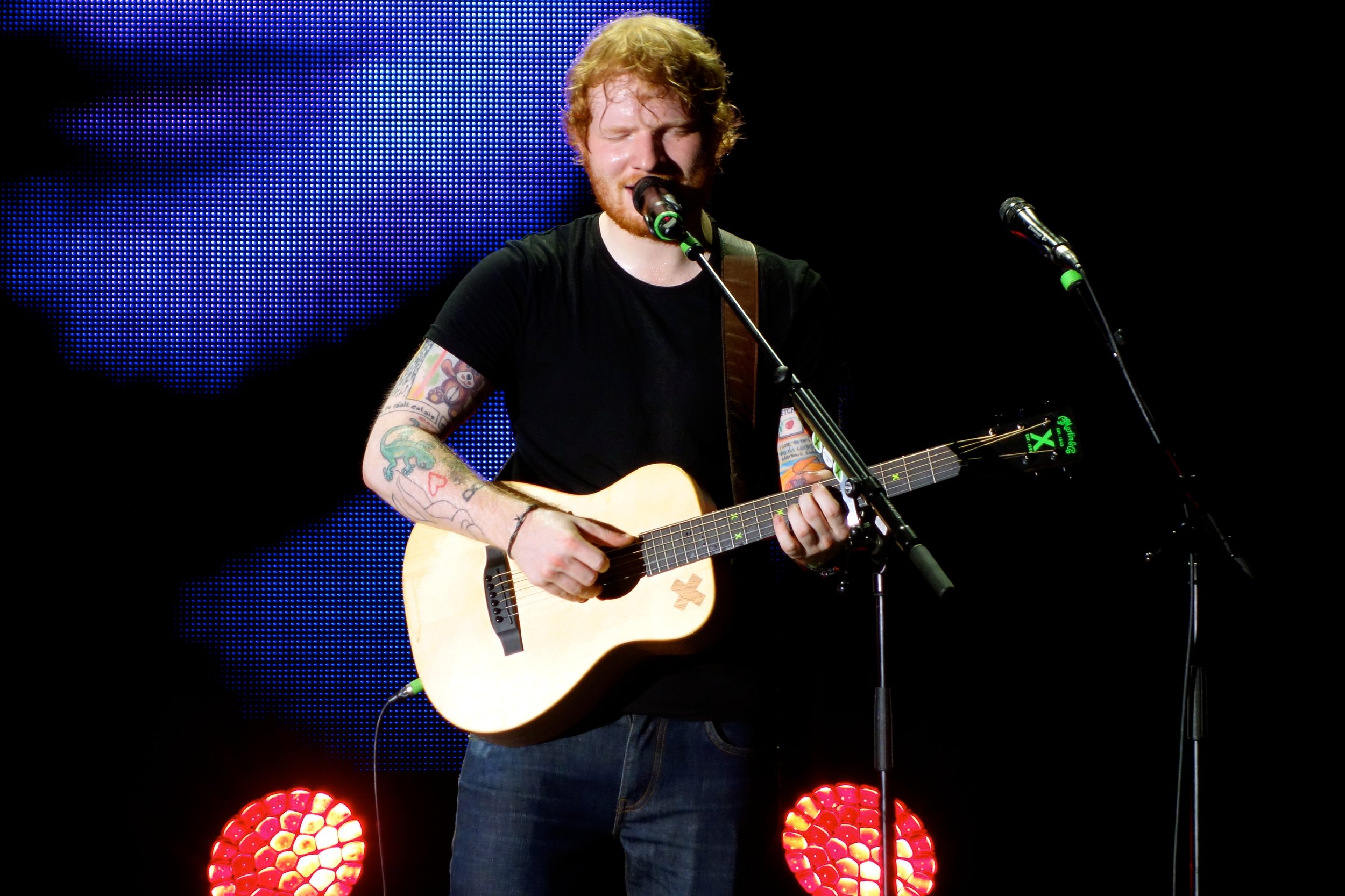 x Tour
Ed Sheeran is a British artist who has been making soundwaves on the music industry since he hit the mainstream with The A Team in 2011. He's one of the most successful singer-songwriters of our generation having sold out Madison Square Garden in only three minutes, forcing him to add two more sold out dates last year. This is an impressive feat for any internet-breaking act, yet alone an acoustic one-man set from Suffolk, England. Since selling out QPAC four years ago, to selling out three consecutive concerts at the Riverstage, it is safe to say that Brisbane cannot get enough of the Ginger Jesus.
His gigs are known for their discoveries of up-and-coming support acts, which was certainly apparent last night with Brisbane-talent Conrad Sewell and UK's Jamie Lawson opening for Sheeran.
As a local based in LA, Conrad Sewell certainly did his hometown proud with his stunning vocals and crowd-capturing charm. His tunes are vaguely 90s as they fuse dance-pop with soul and gospel. However, his performance last night was completely acoustic with just him and a piano, allowing the crowd to fully appreciate the talent this boyishly good-looking Australian has to offer. The audience could definitely sense the glory of seeing this young artist before he hits the big time - we can safely bet that in a few years we can brag about knowing him when he was undiscovered gem.
In comparison, Jamie Lawson was a bit disappointing. Although incredibly talented, he wasn't able to command the crowd as well as Sewell and left the audience a bit flat. This was understandable though, as he's only ever performed small intimate gigs, so suddenly taking on a venue with an approximate 10,000 person capacity has got to be a drastic change for him. Having said that, his vocals were still difficult to make out and his songs were quite similar to each other. However, there is no denying that he has a musical gift, having previously shared the stage with the likes of Martha Wainwright and Damien Rice.
Ed opened with I'm A Mess - a crowd-pumping, hip-shaking, energetic masterpiece. The mosh pit became a violent mass of teenage girls, eager to get that extra centimetre closer to Ed. Amongst his new songs from x, he played some of his classics from + like Lego House, The A Team, Give Me Love and Drunk. The beauty of an Ed Sheeran concert is that it is not simply a replica of his albums, but rather an extension. His (rumoured) Ellie Goulding love song, Don't, transformed into a mashup of Loyal by Chris Brown, No Diggity by Blackstreet and Nina, a song about his teenage love. Ed also brought back Stevie Wonder's Superstition in a mashup with his own, Take It Back.
What differentiates Ed Sheeran from the cookie-cutter artists of today is his ability to generate every sound in his tracks though his loop pedal. From the kick of a bass drum replicated by his guitar or his beat-boxing talent to five-part harmonies, Ed creates the full experience with just himself, a guitar and a machine. A perfect example of his expertise is in his performance of You Need Me, I Don't Need You - a song he has been performing since 2009. Originally, this tune was turned down by every record company he approached; but when performing live, the audience gave another reaction, so Ed continued to play it. Six years on and it is still extremely successful in energising the audience. Each tour, the performance extends with different verses and mashups on top of the acoustic hip-hop beat complete with a head-banging guitar riff.
Ed Sheeran's live performances are a must-see experience. Although he's not one for stage banter, he sure knows how to perform and make it a night you'll never forget. Each concert outdoes the last and confirms why he is still touring - and why he will be touring for years to come.
UPCOMING:
See Ed Sheeran at The Riverstage
March 20 - 22
Tickets at www.ticketmaster.com.au
Sold Out